Why Your Website Isn't Working for You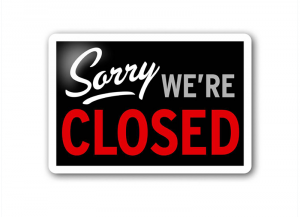 In an ever-digitizing world, it seems like every Tom, Dick, and Harry has a website. (What? You don't? Maybe you should get one!)
But, maybe your website isn't the income-generating profit center you hoped it would be.
Why not?
Update Content
People are not nearly afraid of change as you think they are. Making updates to your website, with content and with design, is an important part of keeping things relevant and interesting for your visitors. If you make changes, people will come back to see what's new. A static website will have much less appeal than a dynamic one.
Uh… Are you Lost?
Easy to use navigation is an essential aspect of any good website. If people can't easily find what they are looking for, they will leave.
Value the Value
If your website doesn't provide real value to your visitors, they won't spend time on your site and they won't come back. Many visitors come to your site for educational information. If you're not giving it to them, you do them a disservice and they won't be back.
Get Involved
With the prevalence of social media, people expect to be able to interact on any website. Give them a space to leave comments. Give them a contact form to fill out. Let them use social media for interactions, like sharing on Facebook, Tweeting, or Stumbling.
There are a ton of websites our there that we never need to go back to ever again. And, there are loads where we will happily spend our down time (off the clock, of course!). Which one do you want to be?

Comments
Related Posts
Trends
Tutorials
Awesomeness
More Goodness Similar To Why Your Website Isn't Working for You
Enjoy These Trends Similar To Why Your Website Isn't Working for You
Popular Tutorials From Our Archives
Cherish Some Classic Alphabetix Awesomeness